Types of Mold
Beyond black mold, there are several other colors that mold can be found in. Some of those colors include white mold, pink mold, green mold, and yellow mold. Below is more information on these different kinds of mold and where you might find them.


White Mold
Spotting white mold in a home immediately does not spark the same concerns as black mold, otherwise known as toxic mold. Right away you can rule out that the white mold you see is not Stachybotrys because that species is always black. Please note that just because you see black mold that does not automatically mean that it is Stachybotrys. Noting its white color does not give any immediate indication of what type of species it is in this case. For example, common molds like Penicillium, Aspergillus, and Cladosporium all come in a variety of colors.


White mold can sometimes be confused with salt deposits that develop on masonry walls due to water flowing through the material. This salty film that is left behind when the water dries is called efflorescence. There are some ways to tell the difference between white mold and efflorescence. First, if you apply some light water to the substance, the efflorescence will likely dissolve whereas the mold will remain intact. Second, efflorescence only develops on materials like brick and concrete and will not form on sheetrock or wood. Third, if you smell a musty odor, it is likely mold and not efflorescence.

White mold can be found on virtually any material and thrives in dark and damp areas. Some of those vulnerable areas include framing in the attic, basement walls, and exposed dirt in crawlspaces. Most of you have probably encountered white mold on food, which is a sign that your food is going bad.
Pink Mold
The pink mold that is developing on your shower floor or on your shower curtain is known as Serratia marcescense. This bacteria is mostly found in moisture-rich environments like bathrooms where it can feed off soap and shower products. Once you spot this issue, it is best to clean it up as soon as possible. Due to the nature of the environment in the bathroom, it is difficult to completely prevent the pink mold from coming back and you will likely have to perform continued maintenance of this issue.
Here are some ways that you can get rid of the pink mold once you spot it:
1. Make your own solution of one part vinegar and one part water to spray on your curtain and any other contaminated areas. Once you spray it on, let it sit for about ten minutes allowing time for the solution to break down the pink film before scrubbing it away. There will be a strong vinegar smell afterwards, but it will soon fade, especially if you run the shower a little after it has had time to set into the affected area.

2. If that fails to get it all, throw your shower curtain and liner in the washing machine. Hang them to dry.


Here are some maintenance tips for keeping it away:
1. Make sure your bathroom is well ventilated after a shower so that moisture has a place to escape. If your bathroom does not have a window or fan, you should bring in a fan or dehumidifier to speed up the process.

2. Start getting into the habit of spraying after-shower solutions to get rid of the residue left behind by your shower products and reduce soap-scum build up. This will help keep the pink mold away longer.


Green Mold
Green mold is extremely common and can appear in many
species of molds including three of the most common species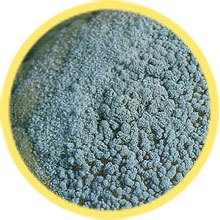 Penicillium, Aspergillus, and Cladosporium. Penicillium is perhaps the most common mold that appears as green mold out of the three listed. This species prefers cool to moderate environments, making soil and food rotting in your refrigerator common places to find it. Aspergillus is often found indoors in damp areas and can spread quickly.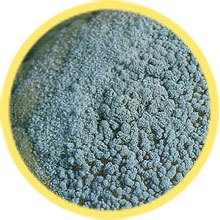 This species also loves latching onto food and is frequently found on bread and starch heavy foods as green mold. Cladosporium spores are commonly found in the air and they prefer growing on plants, but this kind can
be found on many types of materials in a home.
Each one of these species has been known to produce allergy-inducing
spores and sometimes even harmful mycotoxins.
Yellow Mold
Sometimes yellow mold can be very bright in color, making it easy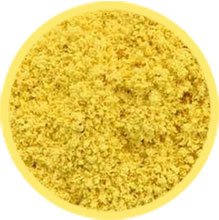 to spot. This variety is often toxic and should be removed
as soon as possible. Do not touch it with your skin, inhale it or eat it as this will likely cause a range of health problems. There are other types of yellow mold that appear in more subdued shades. The type of mold that most commonly appears as yellow is Aspergillus, but as noted above, mold of this species can appear in many colors.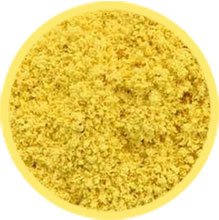 Another type of yellow mold is Serpula lacrymans, which is known for destroying wood. If left untreated for an extended period of time, this mold will break down a great deal of wood and cause a lot of damage.
Different Colors, Same Concerns
Although molds can appear in a myriad of colors, the dangers to your health and your home among them remain the same. As far as health-related issues, exposure to mold can result in any of the following symptoms: headache, eye irritation, skin rash, wheezing, diarrhea, memory loss, respiratory problems, asthma, blurred vision, dizziness. Individuals with weakened immune systems are likely to feel the worst effects of this exposure. Also, the longer an individual is exposed without taking action, the worse the symptoms are likely to be.

Molds are also extremely powerful when it comes to breaking down materials. The role of mold in the environment is to break down decaying materials, which is why it is so efficient at this job. Mold can bury into the wooden structure and drywall of a home and slowly break it down, causing very serious damage. This is why it is important to act quickly if you see mold in your home. The problem will only get worse with more time and no action.

Make sure to ventilate damp areas in the home and to monitor pipes and fixtures for leaks. All that mold needs to grow is a very small amount of moisture, so stay on top of all of the vulnerabilities in your house so that if mold does happen to appear, you can be on it early and avoid a huge mess.